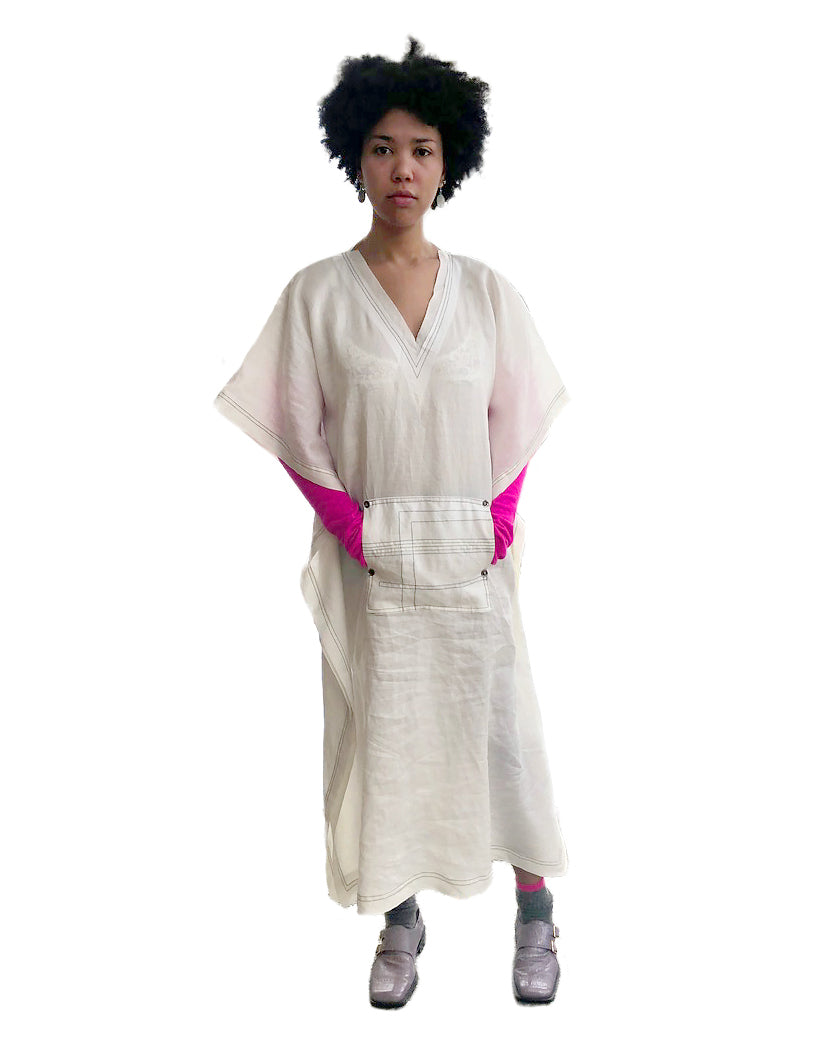 Lounge Lizard ⭐️ Kaftan Dress
100% Organic Ramie
Any season, loungey-comfort-kimono-kaftan with front kangaroo pocket and back patch pockets. Contrast stitching to highlight the details.  Mitered corners, double topstitching and durable gromets. 
Wear solo in the summer, with a t-shirt or slip in spring and with a turtleneck,  leggings and a scarf in the fall👏🏽👏🏽
Natural, washed, pre-shrunken cotton.  
Available in a multitude of fabrics.  Ask us 🤔.  We are happy to help 😁