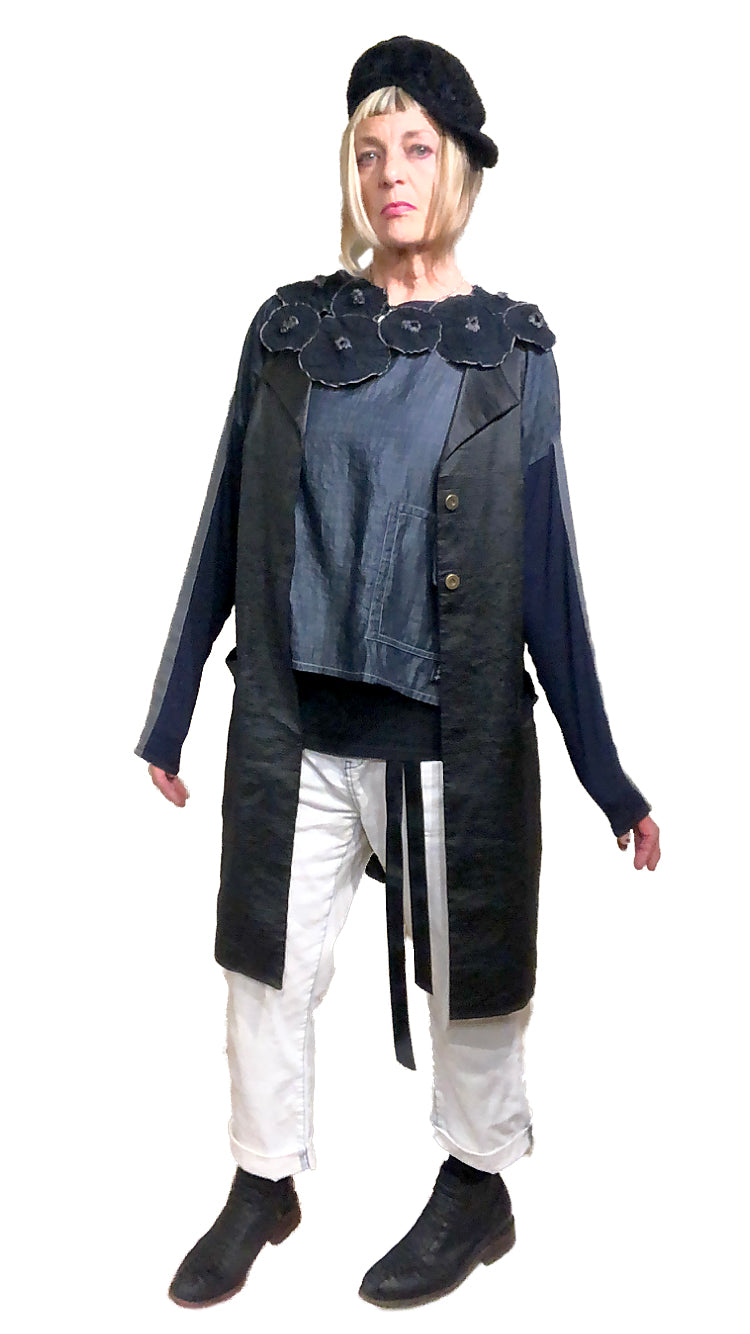 Comfy Lux Sport Top
Generous, roomy fit with the EASE of a sweatshirt but the elegance of you!
Knit sleeves with sporty grey cotton stripe detail.  
Square, corner flip down pockets
Contrast white stitching on black'n blue cotton/viscose
Boat neck.  Feels like you are wearing nothing.
The roominess of the shirt creates a visually slim waist and hips.
Recommended wearing :with a longish tank top or slip dress underneath and a pair of leggings OR a tangerine tulle skirt OR a pair of leopard print NO JOE pants (and, of course, funky footwear)! 
Check out ALL of these looks that you can get with this one Comfy Lux Sport Top and go change up your style!
JUST FOUR MADE in this fabric combination.
Email us if you'd like this in another colour/fabric!  Could be SO COOL in many other combos :)))))!!
Cotton/Viscose