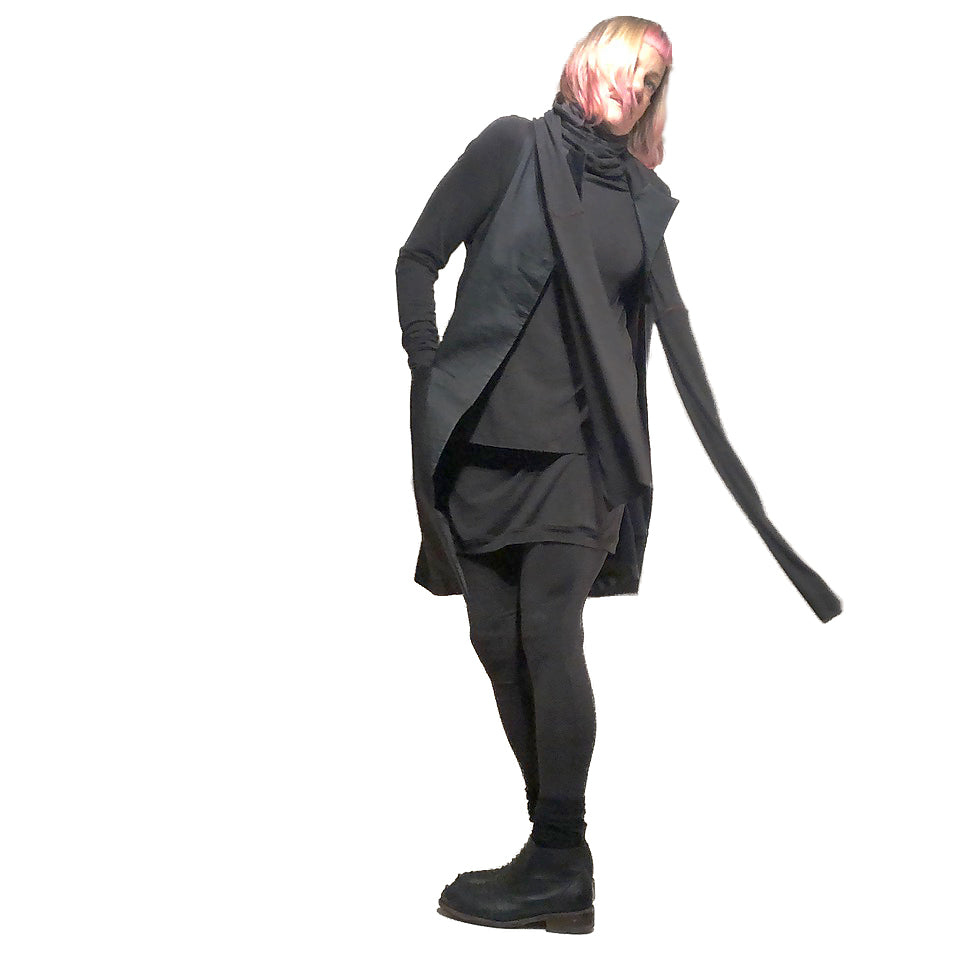 Mint Leggings organic - AT 2020/40 MicroBE collection
Leggings with built-in 'this' and the 'that'-covering, short skirt. 
Prato, Italy, smokey grey brown cacao cotton/lycra knit.
Crotch gusset for comfort (especially when riding your bike) :0
Might be the first pair of leggings that actually flatter mature bodies.  Wear with a hip-length sweater for fall comfiness. Pair with a tank top and / or big shirt for spring.
Pop your favourite long vest on top and GO!
Fabriqué de manière durable avec des mains Canadiennes 🇨🇦dans votre jardin 💥 MERCI HUGS