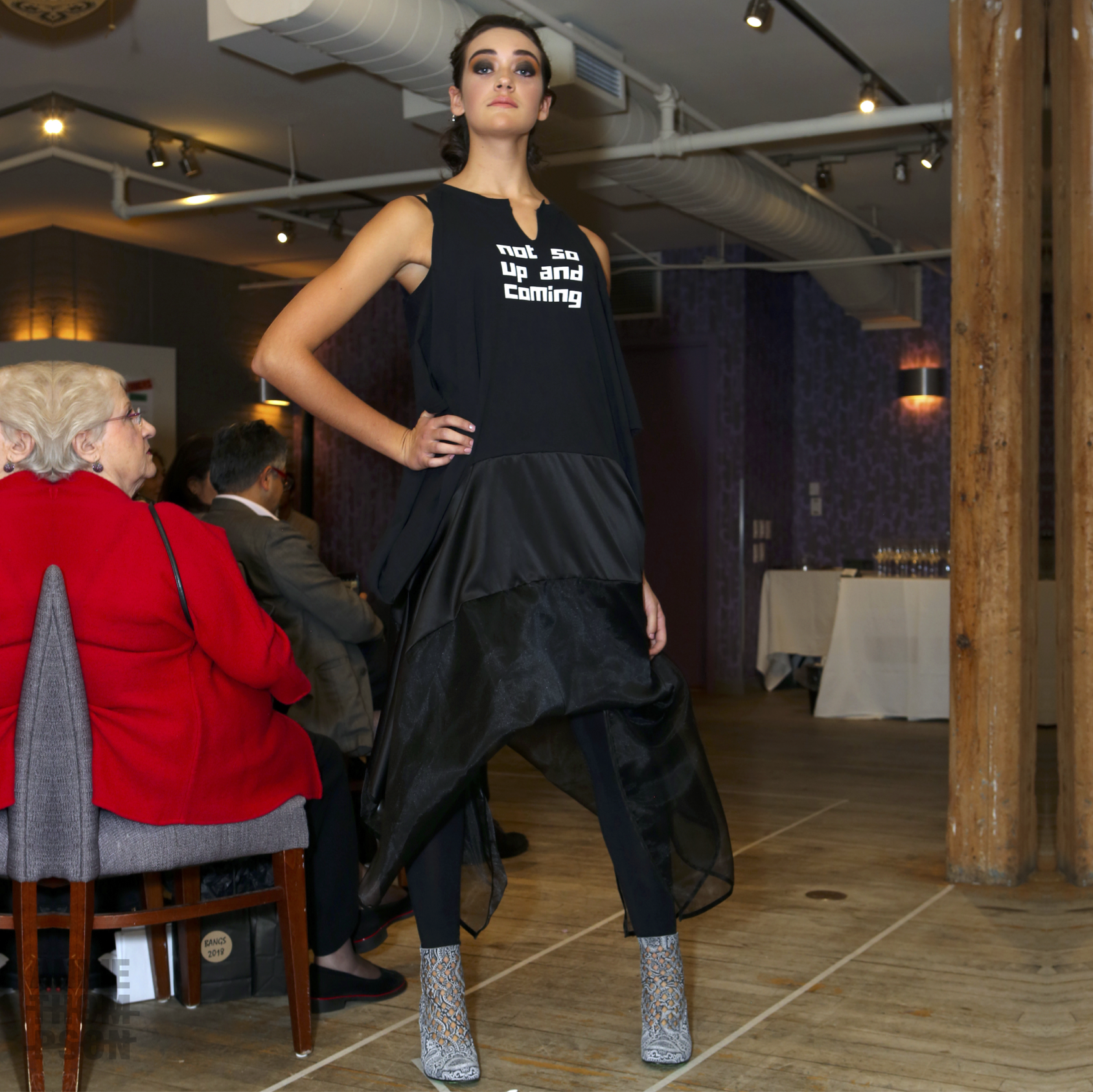 Not So Up And Coming T-Frock
 Your T-Frock is custom made from a t-shirt in your size that reads "Not So Up And Coming". Can be worn with sleeves or sleeveless.
"Not So Up And Coming" t-shirt from Joe Stable's Peterborough art show, starring Dorothy Caldwell and many other revered artists.
***Includes fitting with Annie Thompson within the Greater Toronto Area, Simcoe County or another city she is touring in. Visit Events for a list of cities she is visiting soon*** 
 email annie@anniethompson.ca for more info.