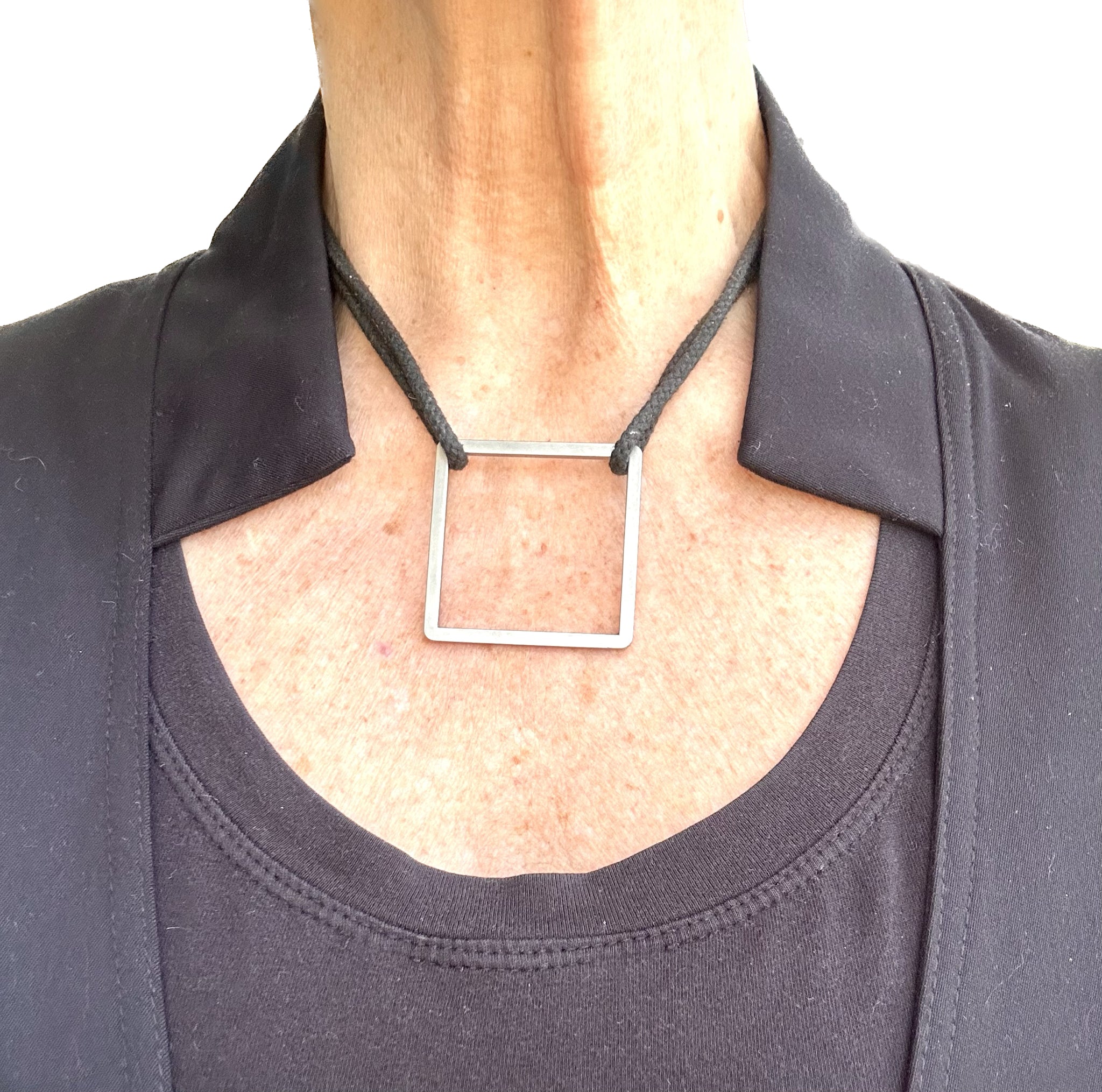 A Silver Box Neck Piece
A versatile necklace that goes with, well,  pretty much everything!
Tough and easy magnetic ball closure. Bend/break it open and let it close by magnetic attraction.  Easy on.  Easy off.  No fiddle bits. Stays on while swimming but not recommended :))
Understated brushed finish
Lightweight and comfortable
Makes a terrific gift, too!