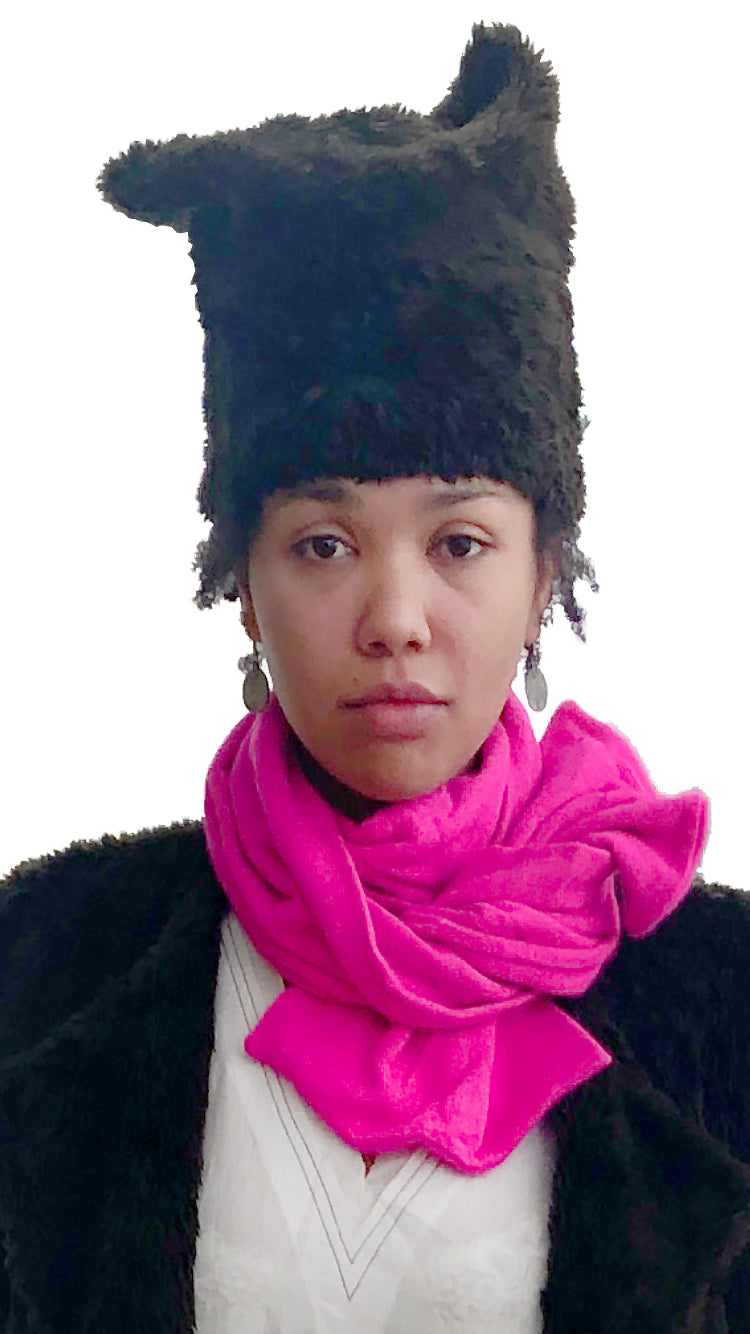 The Reggie - rugged faux fur hat
The Reggie is a warm and comfy hat which can mold into many shapes of your choice.  Push the pointed ends in or leave them out.  Wear it straight-on or sideways.  Pull it down on one side or wear it symetrically centered.  
Not just for chicks, the Reggie works on all.  
It also has stretch for comfort and ease of fit.
Lined with organic cotton/lycra knit.